Anyone who really knows me knows I am definitely not a Valentines person. I don't celebrate it, because frankly, I think it's one big money spinner and I would much prefer the boy to spontaneously show me he loves me (and vice versa) instead of just doing so because Hallmark says we should. But, I thought I'd put away my anti-Valentines feelings for one day and theme this 5 Things Friday around things of a slightly lovey-dovey nature. I've avoided teddy bears holding love hearts and all those original ideas and opted for things that are a little bit more thoughtful or out of the ordinary.
1. This gift idea is genuinely adorable. I love that it is creative, different and promotes spending quality time together. One pre-arranged, pre-paid date for every month of the year.
Teddy Bear with Love Heart 0 – 1 Alternative Valentines Ideas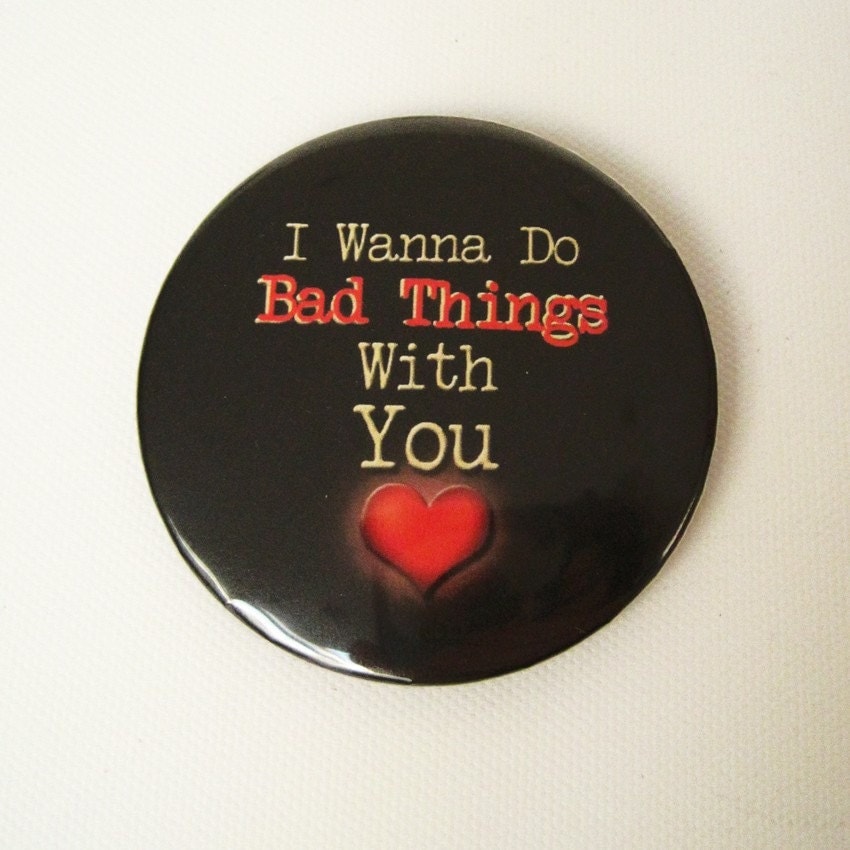 2. Ruth of Nice Day Designs always makes really fun badges and I think this is my favourite. This tongue-in-cheek True Blood inspired badge is so fun. As a True Blood fan, it gets my vote!
Teddy Bear with Love Heart 0 – 2 Alternative Valentines Ideas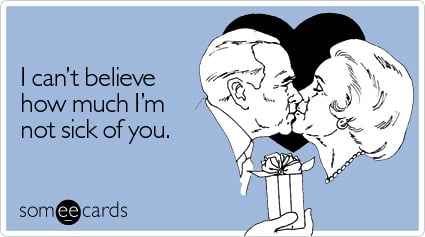 3. So
this
is not the typical greeting card, but that's why I love it. Lets get real, we
all
get sick of each other once in a while (not matter how loved up we are!), which is why this card is so hilarious.
Teddy Bear with Love Heart 0 – 3 Alternative Valentines Ideas
4. I might be sounding like a bit of an anti-romantic, which is not the case at all. I'm actually a big romantic and this card, in all its simplicity, makes me smile.  I have a fascination with maps and I love how a traditional love heart is given a different feel here with the use of the map instead of the typical red / pink colour palette. It's cheesy, but nice :)
Teddy Bear with Love Heart 0 – 4 Alternative Valentines Ideas
5. And finally, this one isn't exactly an idea that can be used for Valentines (or your own spontaneous date-night!), but I think it's possibly the most magical and beautiful wedding photo I've ever seen. James of Bleubird Vintage's wedding was absolutely amazing, hidden away in a wonderful country setting with gorgeous details like these feathers hanging from the ceiling of their reception room. I've never seen anything like it and this photo captures a really magical moment. Wow.
Have a great weekend! And don't forget to love your loved ones even when Hallmark doesn't say you have to ;) XO